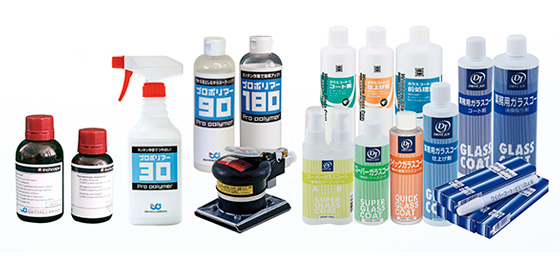 Car Body Coating
We have various kind of Car Body Coating for professional use, for example, Glass Coating type, long life type, easy use type, and so on. The history is more than 20 years. We treat Car Body Coating in the world. The Coating can make beautiful car body surface.
Wax
We have a wide range of products that cover from daily care to professional use.
Vitreous Coating(Windshield)
We started the development/sales of vitreous coating, which gives water repellent effect to windshield, more than 20 years ago. We meet the expectancy of customers such as car manufacturers and so on by continuing improvement of workability and effect/endurance mainly for professional use.